Full Family of Inserts
The complete family was designed to have a common design language and intuitive user interface.
Oven User Interface
An extensive amount of time was taken to provide the least amount of buttons necessary while allowing the flow and navigation to be effecient and intuitive. The use of colored light around the power button indicates the state in which the unit is in. This allows each unit to be communicating with the flight attendant from across the galley by a simple glance.
Oven and Chiller Handle
The steam oven requires a steam release delay to prevent steam burn upon opening the door. Also, as with most latching on aircraft, there needs to be redundant lock for taxi, take-off and landing. Placing the secondary latch above and inline with the handle allows for an intuitive and fluid one-hand operation. Great concideration was taken in the ergonomic aspects of the handle given the low profile limitations of the door, heat conductively in the recessed area and adequate grip of the handle while wearing oven mitts.
Beverage Makers
There are 3 prominent beverage makers inserts that were designed as part of the family: coffee maker, espresso maker, and hot water boiler. The buttons, icons and touchpoints are all designed with a common language
Coffee Maker
Espresso Maker
Two cups can be brewed at the same time. The frothing nozzle rotates to allow adequate access to the second brew compartment.
Hot Water Boiler
Spigot
The mechanical nozzle was designed to be stylish and ergonomically comfortable. This nozzle allows the user to throttle the rate of water flow.
Product Badging
Every last detail was thoughtfully considered from the fine edge returns to the small badging details.
Ergonomic Studies
Extensive human factors research and testing was done to assure the most appropriate handle designs and opperation.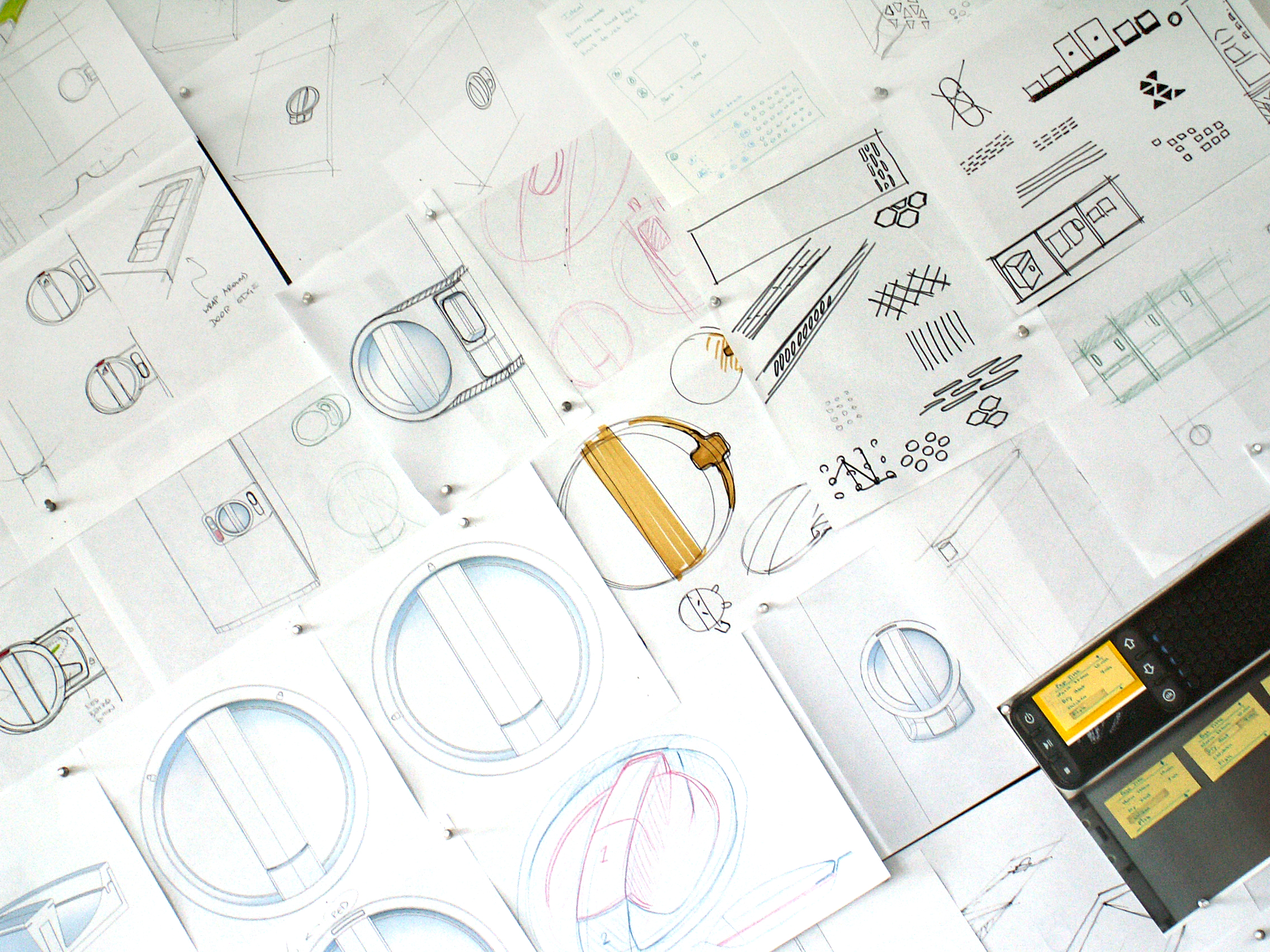 Conceptualize
As with most design endeavors, early sketch explorations and brainstorm sessions were conducted frequently.
User Interface Exploration
Early user interface research and exploration. We used full-scale prints and magnets to quickly try different layouts and navigation flow.
Our team consisted of Industrial Design, Mechanical Design, and UX Design. My role was lead designer and project manager.
Essence Insert Collection
The Essence family collection of inserts is designed to bring exceptional and intuitive user interaction, ergonomics, and cosmetic style to the working environment of commercial travel. Each unit was designed from scratch to be a part of the family of ...